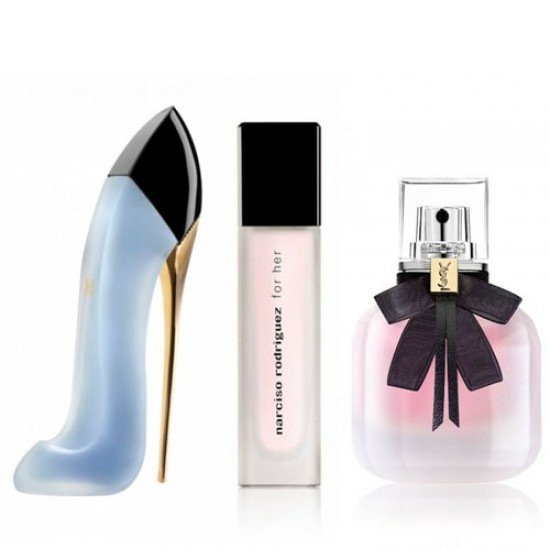 -12 %
YSL - Narciso Rodriguez - Carolina Herrera Hair Mist
Description
- YSL Mon Paris Hair Mist 30 Ml
The unforgettable floral fusion will leave your hair silky, glossy and fragranced. The scent of Datura Orchid and White Floral, in addition to the argan oil, will perfume your hair and add softness and shine, while the beautifying coconut oil will protect
- Narciso Rodriguez For Her Hair Mist 30 Ml
Narciso Rodriguez For Her Hair Mist A light mist that leaves hair beautiful with a lingering trail of sensual scent, with no oily effects, thanks to a combination of silicon and a polymer.
- Carolina Herrera Good Girl Hair Mist 30 Ml
Carolina Herrera Good Girl Hair Mist for Women is a lighter perfume formula that embellishes your hair with a delicious and delicate freshness. Perfectly balanced, this sumptuous scent lasts all day without being overwhelming. Use at home and on-the-go. S
Information
Perfume
Brand
Exclusive Set
Perfume Name
• ايف سان لوران للشعر - نارسيسو للشعر - كارولينا هيريرا للشعر(YSL - Narciso Rodriguez - Carolina Herrera )
Concentration
Gender
Women
size
30
Note: This item includes free shipping.