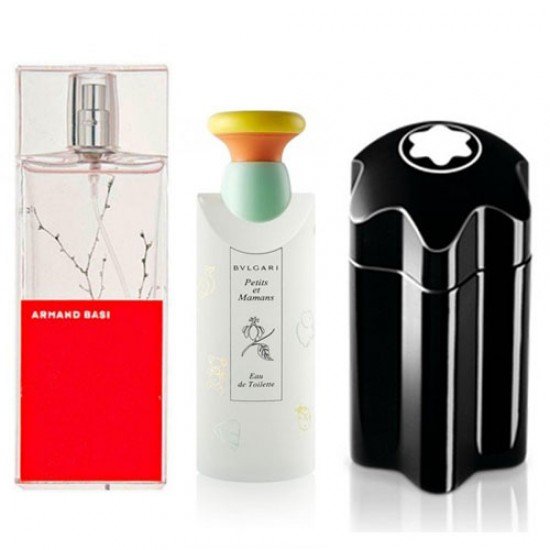 -34 %
Bvlgari - Mont Blanc - Armand Basi
Description
- Bvlgari Petits Et Mamans Edt 100 Ml
Bvlgari Petits Et Mamans which is classified as a floral fruity fragrance for children. Soft on childern's skin. A joyful fragrance keeps your kids a fresh & clean & cute smell all day long.
- Mont Blanc Emblem Edt 100 Ml
Mont Blanc launches its new masculine fragrance Emblem, together with its modified version Emblem Intense in spring of 2014. These perfumes are announced as the embodiment of the authentic essence and elegance of Mont Blanc brand. Mont Blanc Emblem begins
- Armand Basi In Red Edt 100 Ml
Armand Basi In Red the Floral and Feminine perfume for Women, Perfection in a bottle,one of the best perfumes you will have ever have. Try it if you love something different and exciting.
Information
Perfume
Brand
Exclusive Set
Perfume Name
• بولغاري بيتيتس - مون بلان - ارماند باسي(Bvlgari - Mont Blanc - Armand Basi)
Concentration
Eau de Toilette
Gender
Kids - Men - Women
size
100
Note: This item includes free shipping.